From starting my first business to having my first "stalker" and surprising my mom with an iPhone 11 Pro, 2019 has been nothing short of an insane, crazy year…
I'm incredibly grateful for everything that I've been able to accomplish with the help of the people that got me here. I know I didn't get here by myself and this wouldn't have been possible without everyone who joined me on this wild ride.
This is also the very first "year in review" style post I've ever written but think this is a great initiative and something that I plan to keep up every year going forward. It's always nice to reflect on the things we've accomplished as well as what we didn't manage to (so we can change that) so I think this is worth a shot for everybody.
Incorporating ScaleMath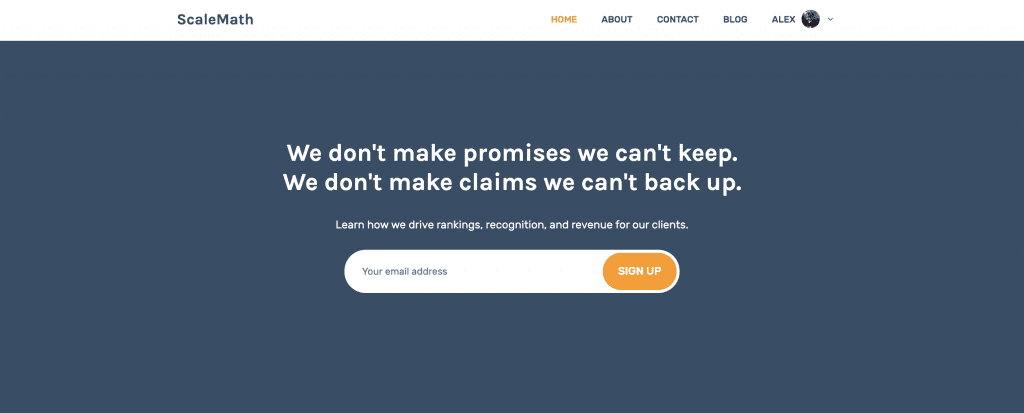 One of the most memorable and monumental moments of 2019 was definitely incorporating ScaleMath. It took place in August after a little over a year-long crazy journey where I personally worked with some incredible companies across the globe. 🌎
After much demand for me to continue and scale my operation beyond me to serve more clients and continue driving incredible results for businesses, I decided it was time to do so by launching what is now ScaleMath.
Thankfully much of the incorporation process was handled by the talented team over at PricewaterhouseCoopers, which made everything a lot easier for us and will continue to do so going forward for accounting, bookkeeping and taxation purposes.
Starting College
Although this isn't theoretically an achievement, it's still a milestone of some sort. Alongside growing ScaleMath, I'm also going to college.
In case you missed it, I'm actually 18 years old at the time of writing…
Yup, you read that correctly.
I finished high-school this year and decided to pursue a degree in Computer Science besides already having launched ScaleMath. Sure, I know what you're thinking — some might say I'm wasting my time but at the end of the day, I'm still young and these few years at college aren't going to hurt my ability to grow ScaleMath beyond my wildest dreams in the grand scheme of things.
Not only is this a challenge in itself which I love, but it also makes sure that I'm building a business, not a bottleneck.
There's no way I can become the heart of ScaleMath as I'm essentially forcing myself to grow a talented team from day 1 which is a mistake that I'm seeing a lot of other people complain about not doing at later stages of running their businesses.
My First Stalker
Honestly didn't think this would happen so soon, but hey, I'll take it as a compliment. For someone to care so much and be so jealous of me is pretty flattering, entertaining and funny.
Of course, I won't lie it was a bit annoying at first but I've gotten used to it and started to appreciate it as solid entertainment! 😄
For the purposes of not bringing more attention to the person trying to use me (as well as others) in a desperate attempt to attract attention, I'm sorry but I can't go into more detail…
Pushing ahead, let's kill it (again) in 2020
I hope you have a fun, happy and meaningful 2020 – and, most importantly, all of us + our friends/family stay healthy! ❤️
Everyone at ScaleMath will continue working their very best to help our clients and you take your business to the next level and smash through all of your goals. Let's rock it in 2020! 🍾
I wrote a whole section with my goals for next year but decided not to include it. While I'm a big proponent of working in public, I actually work better when keeping my goals to myself. Typically, sharing your goals leads to premature praise from other people and partial satisfaction of accomplishing the goal that you haven't even come close to. Therefore, I'd rather share my progress and receive praise for the actual work.
If you read between the lines, most will already be able to tell what I want to work on anyway. I'm extremely proud of what I accomplished in 2019, and there's a lot more that I want to do in 2020 as well as going forward. It's all about the process. Happy New Year!